The best opportunity to meet friends, and delicious food. Great friendships and joyful encounters are encompassed in the offer of the Union restaurant.
The relationship between food and wine is a source for great surprises. Successful harmony shall be the opportunity for a good mood that is always connected with pleasant memories.
In our stylish restaurant and inn, open daily from 9 am to 11 pm, at weekends up to 2 am, and a capacity of 120 seats, we prepare specialities of Czech and international cuisine of the highest standard, also offering the possibility of having breakfast, lunch and dinner. The wine list offers selected brands of domestic Bohemian and Moravian wines, as well as the most requested foreign wines. During summer months the garden restaurant with 40 seats is opened.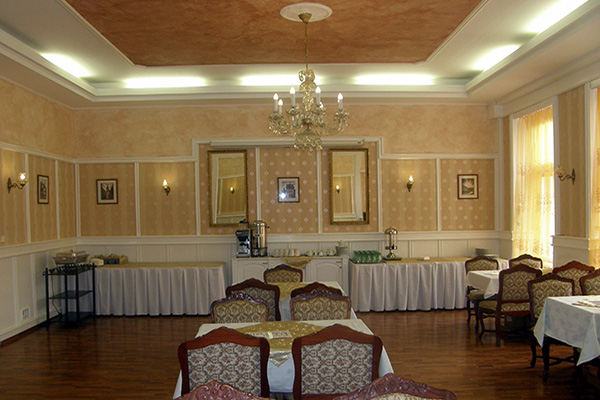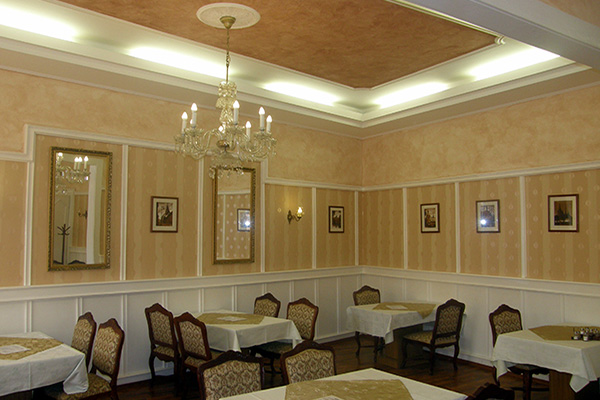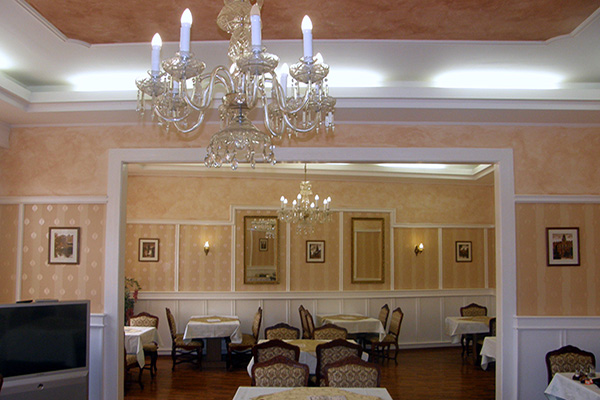 The basis of our success lies in the careful selection of ingredients of the highest quality and adherence to traditional culinary procedures. We offer a wide selection of wines, beers and spirits to accompany our dishes and an extensive range of soft drinks. It is recommended to place your reservation one or two days in advance. Thus you may be sure that your table will be free. The restaurant is known in cultural and business spheres. Significant figures visit the restaurant to soak up the serene and friendly atmosphere.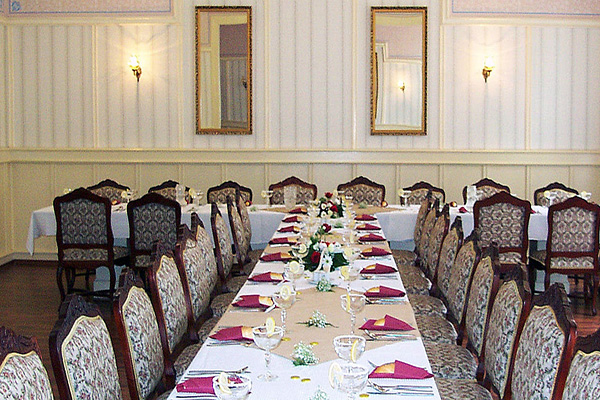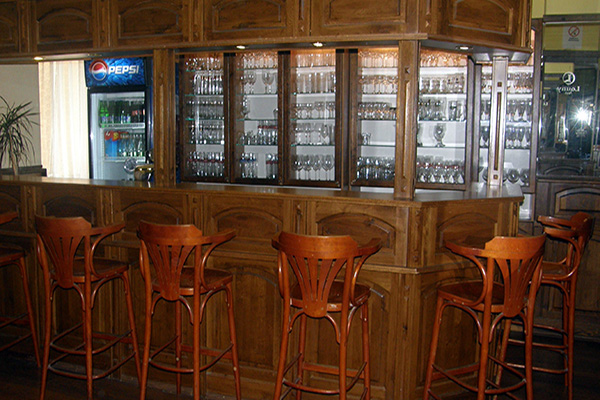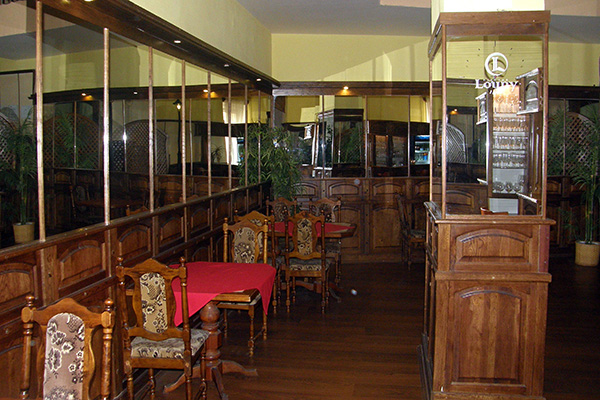 The large banquet hall with a capacity of 60 seats may be used not only for wedding receptions and private parties, but also for business meetings. For your training and presentations we offer 3 lounges with a capacity of 60, 40 and 20 seats respectively.